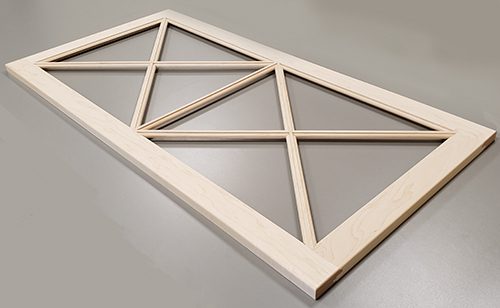 Keystone Wood Specialties Introduces New X Series Mullion Doors
We're excited to add a new line of X-style mullion doors for cabinets to our existing mullion cabinet door design collection.
We currently offer a single-x and double-x horizontal design, and we have the expertise to create customized X-style doors based on your drawings.
The quality and durability of Keystone Wood Specialties mullion doors has always been our top priority. We use half-lapped construction on 90-degree joints, and face grain plugs on most joints to prevent the mullion from coming apart at the frame.

We groove our mullion doors to accept vinyl retainer moulding, which we include with each door at no extra cost. The retainer moulding easily pushes into the groove by hand. All you need to do is cut it with a utility knife to fit at the corners.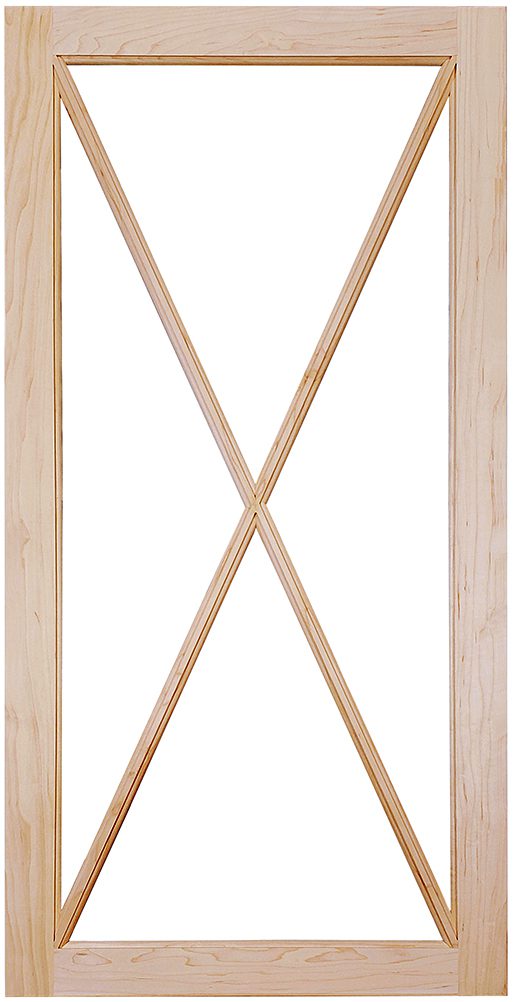 Our mullion doors can be made with any wood species and range from frame-only to multi-lite doors. We have a full-service finishing department or your mullion doors can be ordered unfinished.
Visit our Mullion Door page or contact our Customer Service team for more information.