Order Keystone color sample sets to help your customers choose their desired finish. Custom color matching is also available.
Just send us your sample!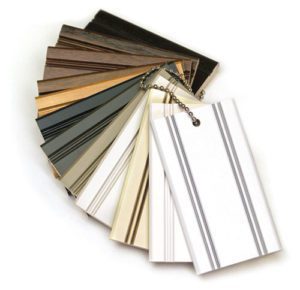 COLOR CHAIN SETS
Solid wood color chain sets are available in suggested colors on maple, cherry, red oak, and paint grade (soft maple). Order individual chain sets or the entire collection, with or without a drawer box display.
Sample Size: 2 1/4" x 4"
Starter Chain (shown)
Maple/Birch Stains
Cherry Stains
Red Oak Stains
Whites & Grays
Solid Colors
Paint & Glaze
Stain & Glaze
Accent Glaze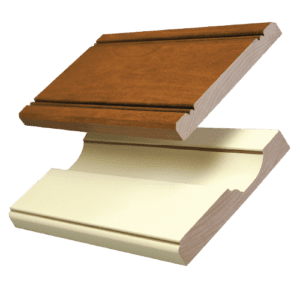 BEADED BLOCKS
Solid wood beaded blocks are 4" x 8" and available in any of our finishes, including stains, paints, glazes, and antiquing effects. Many of our standard finishes are in stock on a number of wood species and can be shipped the same day. Custom colors and/or wood species are available upon request.
PROFILE GLAZE BLOCKS
Profile glaze blocks are 4" x 8" solid wood blocks profiled to mimic the rail/stile and panel raise of a door or drawer front. These are available in any of our glaze or accent glaze options. Custom colors and/or wood species are available upon request.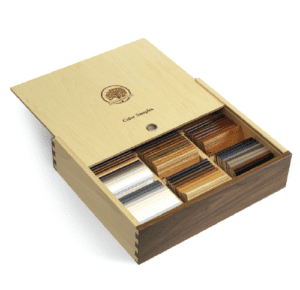 SAMPLE BOX WITH SLIDING LID
This specialty box is designed as a display for your color samples and can hold the complete collection of color chain sets. Use it as a display in your showroom, or take it with you when you visit a customer. Available in any wood species or as shown in walnut and maple.
Suggested size for a 1/2"-thick box is 4" x 15 1/8" x 12 1/2".
Laser engraving of your logo is optional.
Customer Service
800.233.0289  |  info@keystonewood.com
Call anytime Monday through Friday, between 7:00 am and 5:00 pm, and you will be greeted by a live, knowledgeable customer service professional.