Make Kitchen, Closet, and Garage Designs Shine
with Custom Cabinet Doors, Drawers, & Wood Components
The Products We Sell
As a wholesale cabinet components manufacturer serving the custom cabinet, remodeling and furniture industries, we expertly create custom-made cabinet doors, drawer fronts, dovetailed drawer boxes and face frames to your exact specifications. We also manufacture other wood components like mouldings, turnings, and embellishments for cabinetry in all types of interior spaces.
Are you ready for a cabinet component ordering experience that's customized to your needs? Get in touch with us today. We can customize nearly any product we sell to meet your needs.
Do you have a specific design idea that will require customization? That's our specialty!
Get in touch with us so we can help you turn your project's vision into reality.
The Keystone Wood Specialties Difference
If you're in the custom cabinet, furniture, interior design, or remodeling industry, look no further for wholesale wood components.
Here are some of the reasons contractors, cabinet manufacturers, remodelers, and designers come back to us again and again:
Personalized Service
High-Quality Products & Finishes
Customization
Unrivaled Tools & Resources
What do we mean by personalized service? When you call, a live person will answer the phone. And you can expect that representative to be knowledgeable and well-versed in our products. We will assist with sizing and ordering procedures. Two separate staff members review all orders—and you'll be contacted if there are any questions.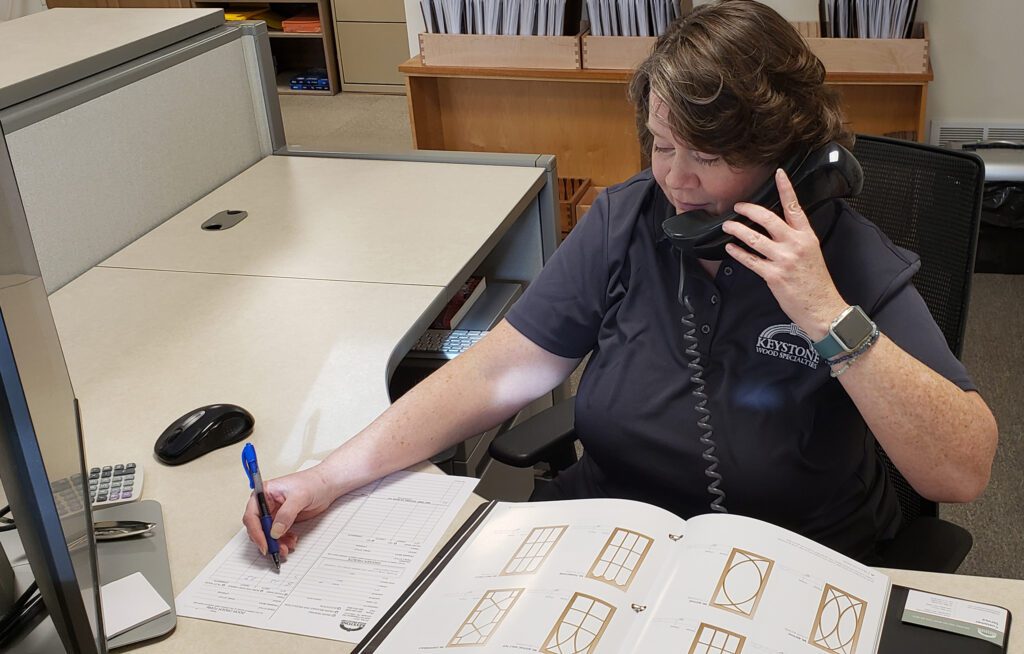 That's what sets us apart—and what will make your design installs simple and stunning. If quality and service are at the top of your list, turn to Keystone Wood Specialties. We're ready to help!
How to Place Your Order
Because we are a custom manufacturer, we understand that no two orders are the same. That's why our ordering process has been designed around the varying needs of our customers. You may choose to:
Start With a
Person
Our Customer Service team is always ready to help you with all aspects of placing an order.
Order Online
Enter your quote or order online and receive Instant Pricing sent to your email in under 30 seconds.
Fill Out an Order Form
Download our fillable PDF order form and email it to us at info@keystonewood.com
Order with KCD Software
Use this award-winning cabinetry design software to generate door, drawer, and component order forms.
And as always, you may contact us with any questions or for help placing your order.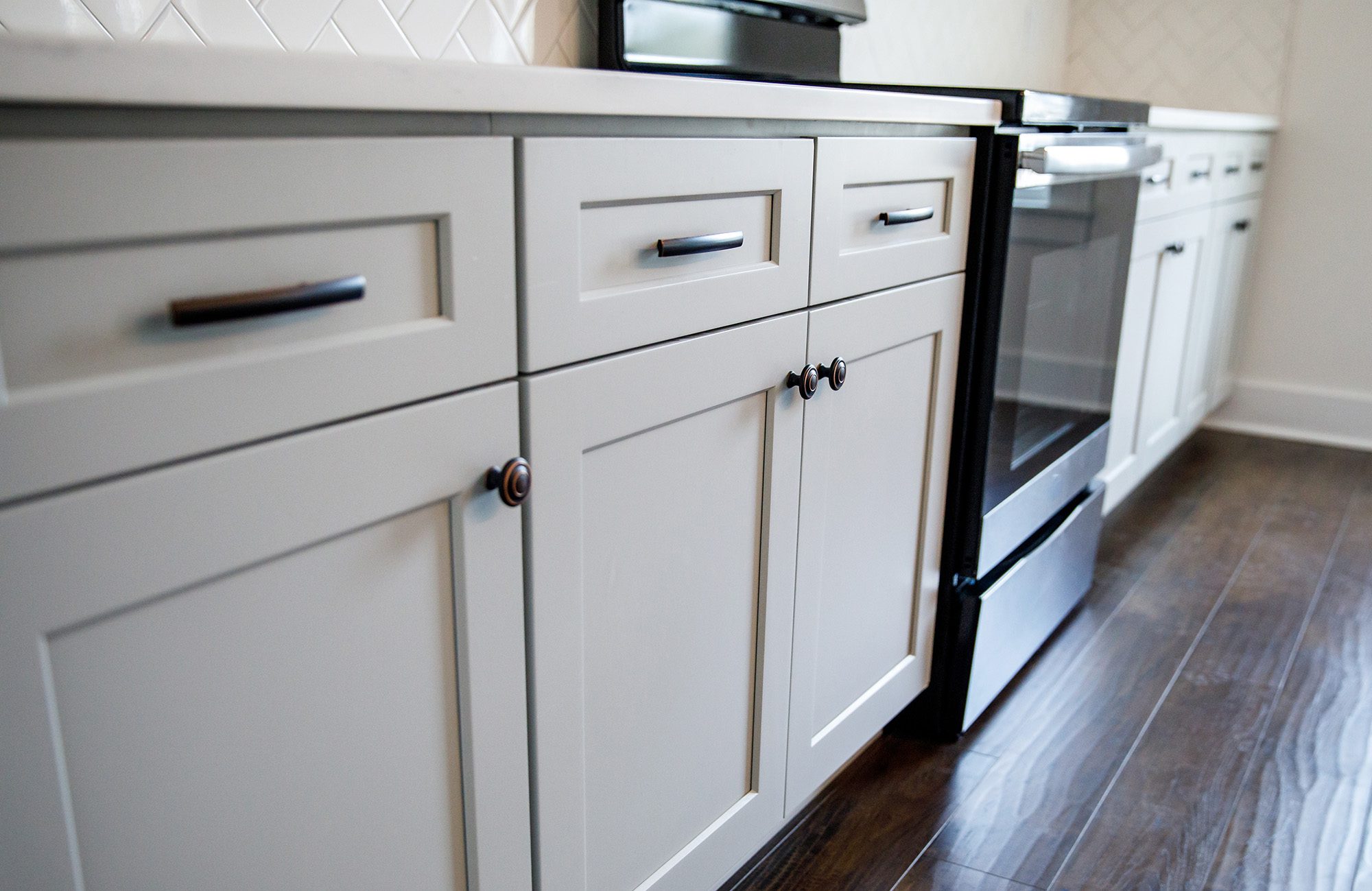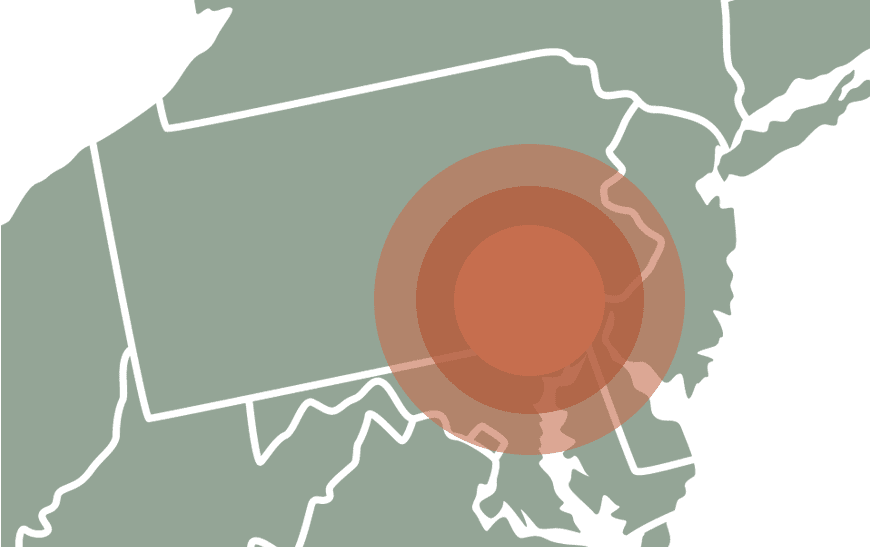 Local Delivery and National Shipping Available
Our trucks deliver to Washington D.C. and parts of Pennsylvania, Maryland, Virginia, and New Jersey. If you're not within our delivery area, we will ship your order.
An Ordering Process That's Easy as 1, 2, 3
With some cabinet component companies, you may think you have to settle for ordering products without receiving advice or excellent customer service. Not true with Keystone Wood Specialties. Instead, we work to make sure your ordering process is as simple as can be. Here's what you can expect:
Browse Our Custom Products
Choose the Best Ordering Method for You
Receive Quality, Precise Products
It really is that simple. We have a friendly, knowledgeable person ready to answer the phone and help you with placing your order. Let's get started today!