Sample Doors

Our sample cabinet doors are a great way to stock your showrooms and displays and a helpful tool in selling jobs.
Samples doors are 12″ x 15″ in size making them convenient for travel and we offer a Sample Door Carrying Case for easier transport.
Sample doors are available in any current Keystone door design with any standard wood species and finish. (Not included: ML designs besides standard 4 lite. Species not listed in catalog/website/webOE.)
Pricing Options
Sample Door – Normal Lead Time
35% off
45% off if ordering 10+ sample doors of the same design/finish
45% off if ordered with a job of the same door design/finish
Sample Door – Rush 
25% off the cost of each door
Contact Customer Services at (800) 233.0289 or info@keystonewood.com
to order sample doors, displays or carrying cases.
---
SAMPLE DOOR DISPLAY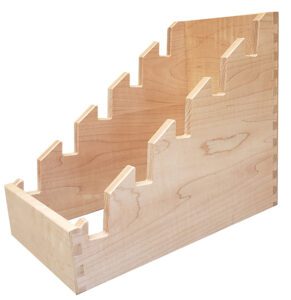 Our Sample Door Display is dovetailed and constructed of maple. It holds five 12″ x 15″ sample doors. The display base measures 11 1/2″ high in the back, 3 ″ high in the front, 8″ wide, and 13 5/8″ deep. Doors are sold separately as described above.
SAMPLE DOOR CARRYING CASE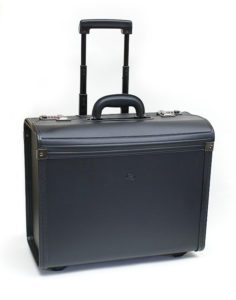 Our Sample Door Carrying Case is made of durable, attractive vinyl, has two inside collapsible dividers, two programmable combination lock closures, a telescoping handle (shown not fully extended), and two wheels.
Outside Measurements Overall:
18″ x 16″ x 9 1/2″
Inside Measurements:
16 1/4″ x 7 3/4″ x 13 5/8″
Customer Service
800.233.0289  |  info@keystonewood.com
Call anytime Monday through Friday, between 7:00 am and 5:00 pm, and you will be greeted by a live, knowledgeable customer service professional.