Get Local Delivery of Your Custom Cabinet Components Order
If you're in our local delivery area, you can save time and money on shipping costs.
The Local Delivery Area
Our drivers make regular deliveries to the following areas in the Eastern / MidAtlantic region of the United States:
Pennsylvania
Maryland
Washington D.C.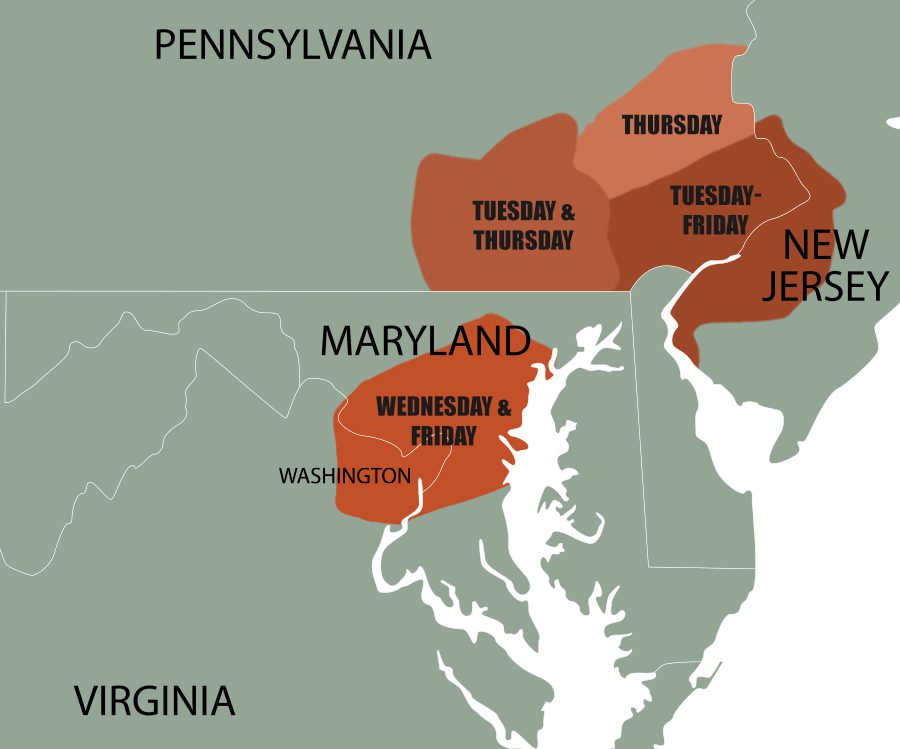 How Local Delivery by Keystone Wood Specialties Works
Getting your custom cabinet doors, drawers and other components delivered by our drivers is easy!
Submit your order and indicate that you want to use our delivery service.
Find your approximate delivery date on your order confirmation.
Expect us to contact you the day before we deliver your order.
Take delivery on the scheduled delivery day.
As an added benefit, you'll receive an alert (email or text—your choice) when the driver is en route to your location. (see example)
Have questions about ordering or local delivery service? Get in touch with us now. We'll be happy to help you.
If You're Outside the Local Delivery Area
Not located in our delivery area? But you want all the benefits of working with Keystone Wood Specialties' talented craftspeople and attentive customer service representatives? You're in luck!
You can take advantage of our in-house shipping department that carefully packages each product for shipping anywhere outside our standard delivery area.
Are you on the border of our local delivery area? Give us a call, and we'll talk about which makes more sense for you—delivery or shipping. We want you to have full access to the custom cabinet components you need without sacrificing service or paying more than you have to for shipping. Let's talk about it today.
Have Questions About Working with Keystone Wood Specialties?
We are always happy to take your call and answer any questions you have for us. If, however, you'd like to find out more on your own, we welcome you to browse our Frequently Asked Questions and our Blog to learn more about products, ordering, measuring, delivery, shipping, discounts, and much more.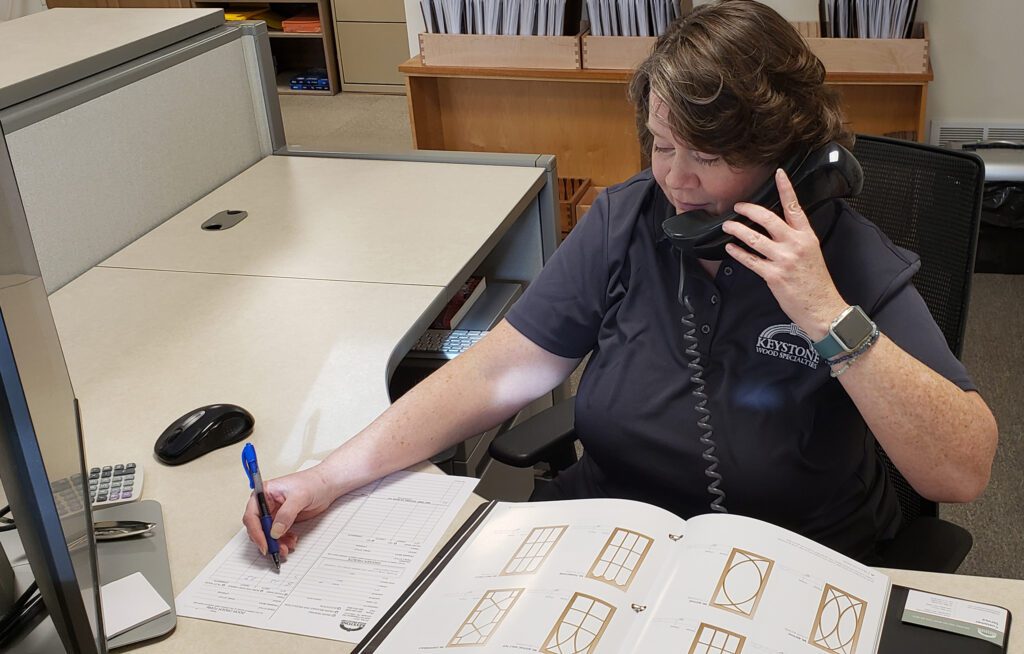 Ready to Order? Let's Get Started
There are several ways to place your custom cabinet components order:
Call our Customer Service team
Order Online with Instant Pricing
Download and Complete an Order Form
Create Your Design with KCD Software
We're always ready to help you with any order, so there's no reason to wait! Whether it's products for local delivery or long-distance shipping, let's get started now.