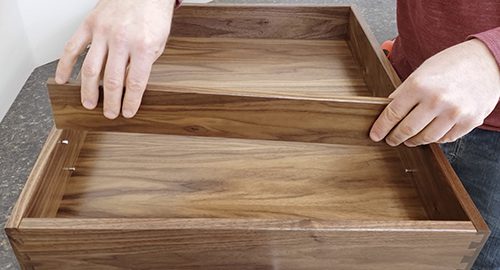 We've updated our adjustable divider drawer design by creating adjustable dividers with holes and pins.
This new design provides an easy way to change the layout of the storage space by removing dividers or changing their location, while still keeping the interior of the drawer looking very clean.
The ends of the divider panels are slotted to effortlessly slide onto the pins, yet offer a secure fit.  The pins are easy to install and remove.
View our demo video to learn more.