Get Delivery of Custom Cabinet Doors & Drawers in Pennsylvania
From Easton to Hanover, Philadelphia to Harrisburg, Lancaster, and more, our delivery trucks are in Southcentral and Southeastern PA every week.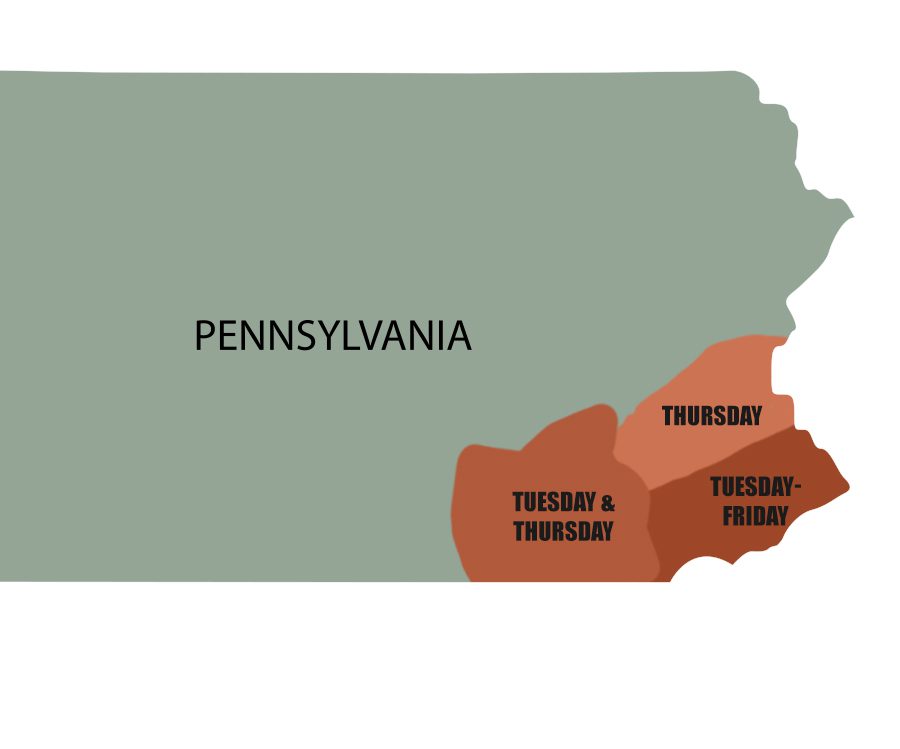 How Local Delivery of Custom Cabinet Components Works in Pennsylvania
You might be within our local delivery area if you're in Pennsylvania. If you are, getting delivery of custom cabinet components is easy!
Place your order and request local delivery service.
Note the estimated delivery date on your confirmation.
Wait for us to contact you one day before delivery.
Accept your custom products on delivery day.
You can even elect to get a text or email alert (your choice) to know when the driver is on the way to your location.
Do you have questions about how to order products or get delivery service? We are happy to answer those questions for you—just reach out to our customer service department.
"What If I'm Outside the Local Delivery Area?"
No problem! We will ship your products if you're not in our delivery area. Our in-house shipping department will take great care in packaging your custom door, drawer and other cabinet components.
If you're on the border of the local delivery area and are unsure if your order will be delivered or shipped, get in touch with us. We'll determine the fastest, most economical way to get your order to you.
"What if I'm Outside Pennsylvania? Can I Get Delivery?"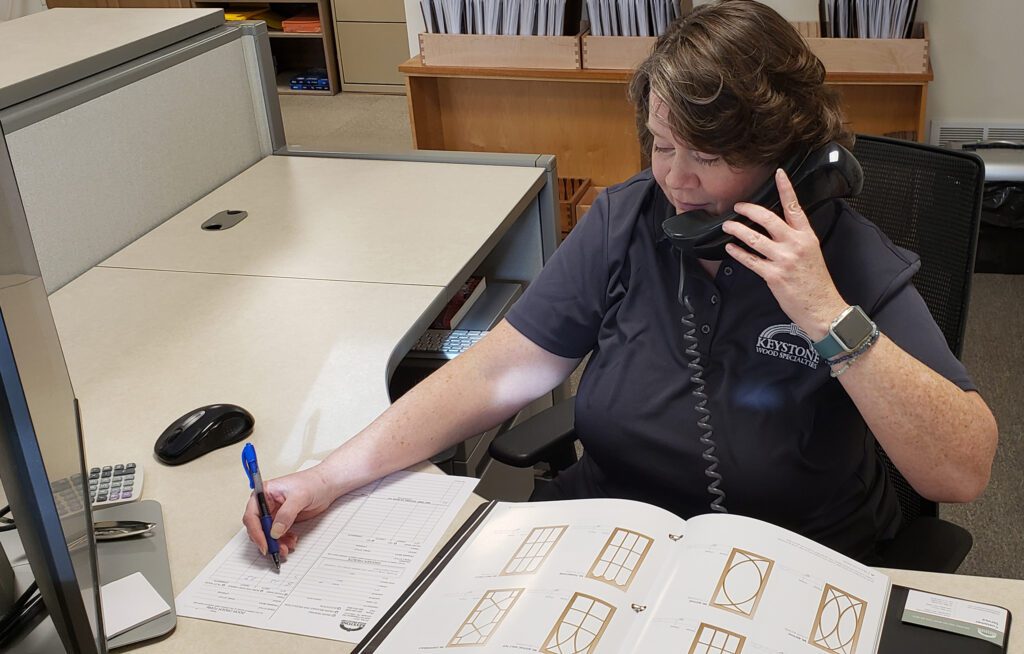 Ready to Place Your Order? We're Ready to Take Your Order
There are a few ways to order products from Keystone Wood Specialties:
Call our Customer Service team
Get Instant Pricing When You Order Online
Download the Order Form and Complete It
Design Your Custom Creation with KCD Software
Don't hesitate to contact our custom cabinet component specialists today. We offer personalized service and answer all your questions so you can feel good about your custom cabinet door, drawers and components order—whether it's local delivery in Pennsylvania or shipping outside our delivery area. Order now!