Order Custom Cabinet Doors and Drawers and Get Delivery in New Jersey
Are you in the Trenton, Princeton, East Windsor, or Lindenwold area of New Jersey? If the answer is yes, you are part of our local delivery area for custom cabinet components.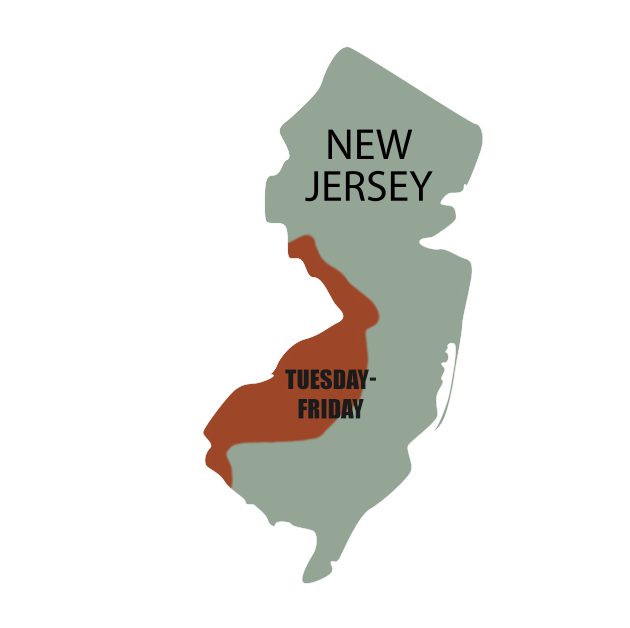 How Delivery of Cabinet Doors, Drawers and other custom cabinet components to New Jersey Works
If you're in New Jersey, you might be part of our local delivery area, which makes getting your custom cabinet components easy! Here's how to do it:
Ask for local delivery service when you place your order.
If we're able to deliver to you, your Confirmation will show an approximate delivery date.
Stay informed with a notification one day before delivery.
Receive your custom-made items at your location.
If you'd like to know precisely when your order will arrive, sign up for email or text (your choice) notifications, and we'll let you know when the driver is en route.
We are happy to answer any questions you have about delivery service in New Jersey. Contact us, and we'll do everything possible to make your experience great!
"How About if I'm Outside the Delivery Area Boundaries?"
We have a broad, five-state delivery area; however, we will ship your cabinet components if you're outside our delivery borders. Our shipping department will handle all items, ensuring they're packaged correctly.
If you're right on our delivery area boundaries and you're wondering if you qualify for delivery or shipping, get in touch with us. We'll work with you to choose the best, most economical method for this order and any future ones.
"Can I Get Delivery if I'm not in New Jersey?"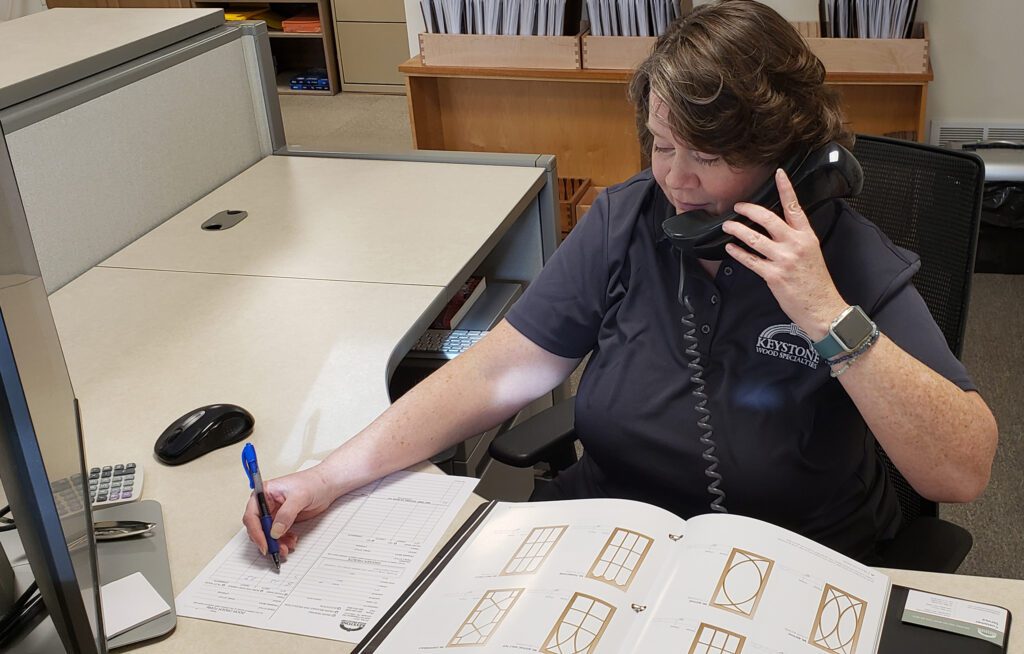 We're Ready to Process Your Order
We strive to ensure you have a pleasant experience with us. Part of making that happen is letting you choose how you order custom cabinet doors, drawers and other cabinet components. You can…
Call our Customer Service Team
Use the Downloadable Order Form
See Pricing Instantly by Ordering Online
Create Your Design with KCD Software
At Keystone Wood Specialties, customer service is a top priority. That's why our customer service representatives have the knowledge to guide you along every step of the way. So if you're in New Jersey, other parts of our local delivery area, or outside that region, contact us today so we can show you the Keystone Difference.