Get Delivery of Custom Cabinet Components in Maryland
If you're in the Baltimore, Gaithersburg, Owings Mills, or Annapolis area, you can get local delivery of custom cabinet doors, dovetailed drawers, face frames, moulding and other components from Keystone Wood Specialties.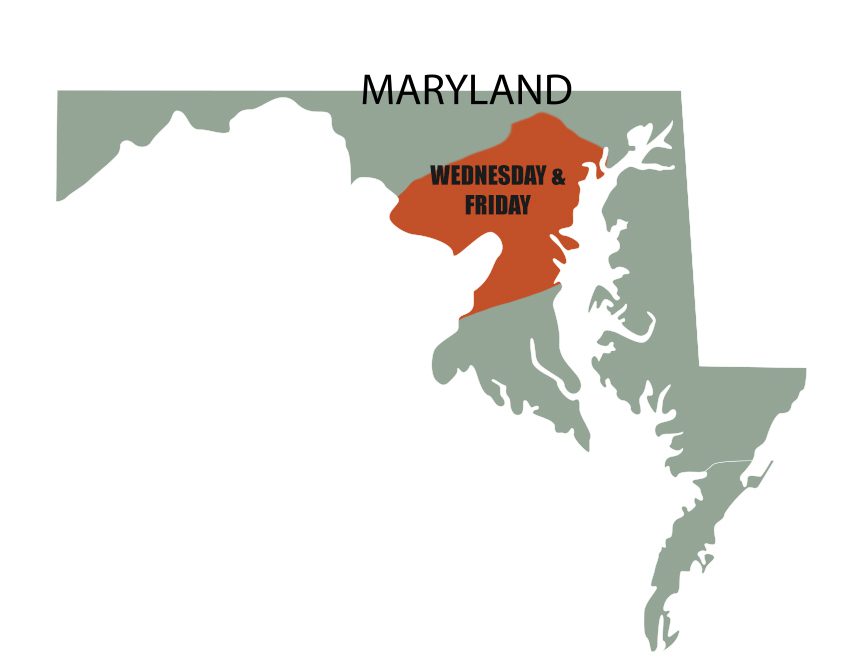 How to Get Local Delivery of Custom Cabinet Components in Maryland
If you're in Maryland, you might be in our local delivery area. If you are, delivery of custom cabinet doors, drawer and other components has never been easier!
Ask for local delivery service when you place your order.
Take note of the approximate delivery date on the confirmation.
Be informed of your delivery date one day in advance.
Accept your custom components on your delivery date.
Want an email or text alert when the driver is on the way? You can get that! Just select your preference during the ordering process.
Have questions about our delivery service? Or about how to complete your order? We are more than happy to help with that! Contact us, and we'll offer assistance to simplify the entire process.
"What If I'm not in Keystone's Local Delivery Area?"
That's not a problem! Our internal shipping department can arrange for shipping outside our delivery area. We'll package your products with care and ship them directly to you.
Contact us if you're just outside the local delivery area and unsure if you should have your items shipped. We'll work with you to decide on the fastest, most affordable way to get your order to you.
"Can I Get Delivery Outside the Maryland Service Area?"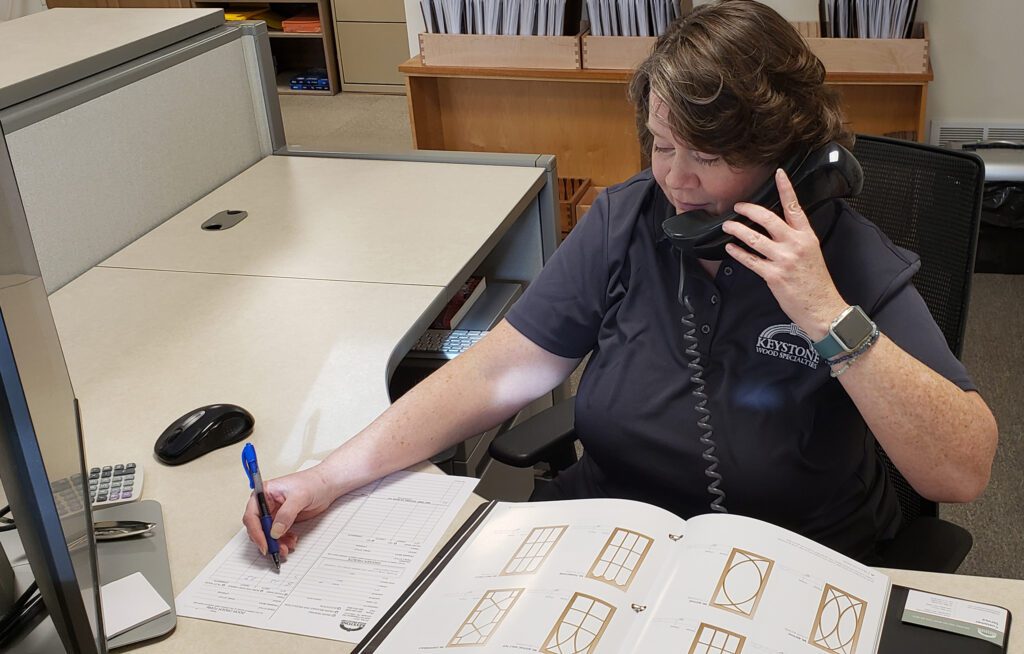 We are Waiting to Take Your Order
With Keystone Wood Specialties, you can choose from several ordering methods:
Download and Fill Out the Order Form
Order Online to Get Instant Pricing
Use KCD Software for Custom Designs
Whether you're inside or outside our Maryland delivery area, we understand that you might have questions regarding ordering, delivery, or shipping. Please don't hesitate to contact our friendly, knowledgeable customer service department. We have the answers you need and are ready to serve you.