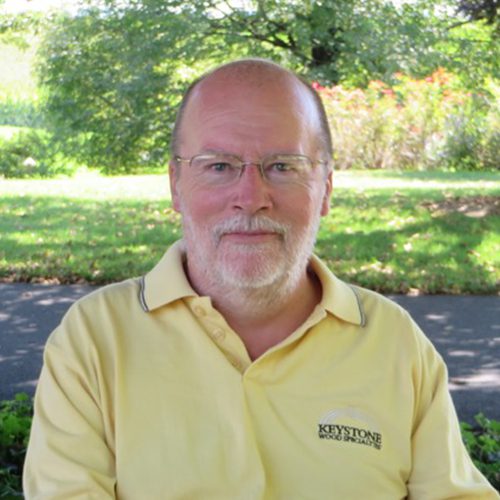 It is with great sadness that we announce the passing of our founder and CEO Samuel D. Stoltzfus. Sam went to be with his Lord and Savior Jesus Christ on December 10 at the age of 69 while at his residence.
Sam got into woodworking as a young boy. Having grown up the son of an Amish farmer and carpenter, he liked tinkering with wood and mimicking toys that his great-uncle Levi made. In 1972, at the age of 21, he founded his then one-man shop, which he grew to become Keystone Wood Specialties.
Sam was a leader in the wood components manufacturing industry for the past 48 years. During his career, he was a member of KCMA, CMA, and WCMA, and served as a past president of Wood Products Manufacturing Association.
In 2006, Sam was honored for his hard work and dedication when he received the woodworking industry's prestigious Jerry Metz award that recognizes four areas of excellence in manufacturing that its namesake was known for: safety, training, quality and productivity. Sam fashioned his company in keeping with these principles and Keystone has earned multiple recognitions for safety and employee satisfaction including OSHA's SHARP certification (2004), "America's Safest Companies" (2005), Best Places to Work in Pennsylvania (2005), and the PA Governor's Award for Safety Excellence in 2009.
Sam's Christian faith guided all aspects of his life. He was deeply committed to his employees in providing a great place to work. He felt personally responsible for them and made daily tours through the manufacturing facility to chat with them about their workday and their lives.
Sam's greatest joy was his family. He is survived by his wife Elaine, daughter Valerie, sons Tim, Nick and Charles, and seven grandchildren.
To send an online condolence to the family, visit www.GroffEckenroth.com.
****