In Washington, D.C.? Get Delivery of Custom Cabinet Doors, Drawers and other Components
With Keystone Wood Specialties, you can get professional, local delivery of custom cabinet doors, dovetailed drawers, face frames, moulding and other components around the capital D.C. area.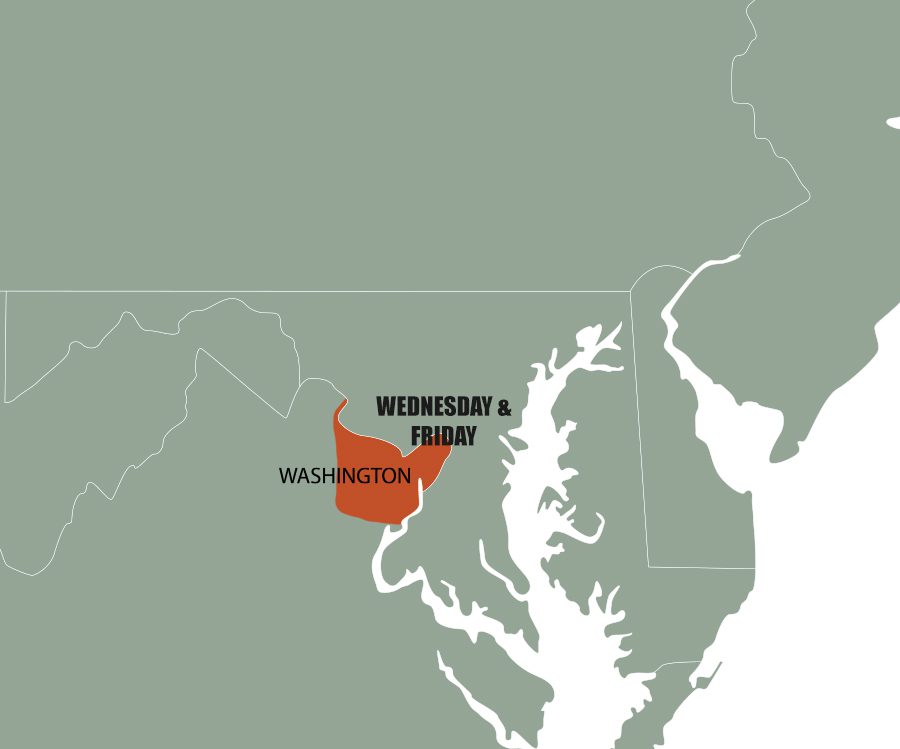 The Entire D.C. Area Can Get Local Delivery of Custom Cabinet Components
If you're in Washington, D.C., you're in our local delivery area. You're going to love how easy it is to get delivery of cabinet parts.
When you place your order, ask for local delivery service.
See the estimated date of delivery on your confirmation.
Get your actual delivery date one day before we arrive.
Receive your order on the specified delivery date.
You'll never have to wonder if your delivery driver is on the way when you sign up for text or email notifications.
And you'll never have to worry about anything during the ordering or delivery process. We have a team of knowledgeable, friendly customer service representatives ready to take your call and answer all your questions. Get in touch now!
"And What if I'm Outside the Local Delivery Area?"
If you're not in our local delivery area, you can still have products shipped to you. You can trust our shipping department to expertly package all items and ship them directly to your location.
Are you right on the line? Should you order local delivery or shipping? We'll help you decide. Get in touch with us, and we'll recommend the most economical method.
"Can I Get Delivery if I'm not in Washington D.C.?"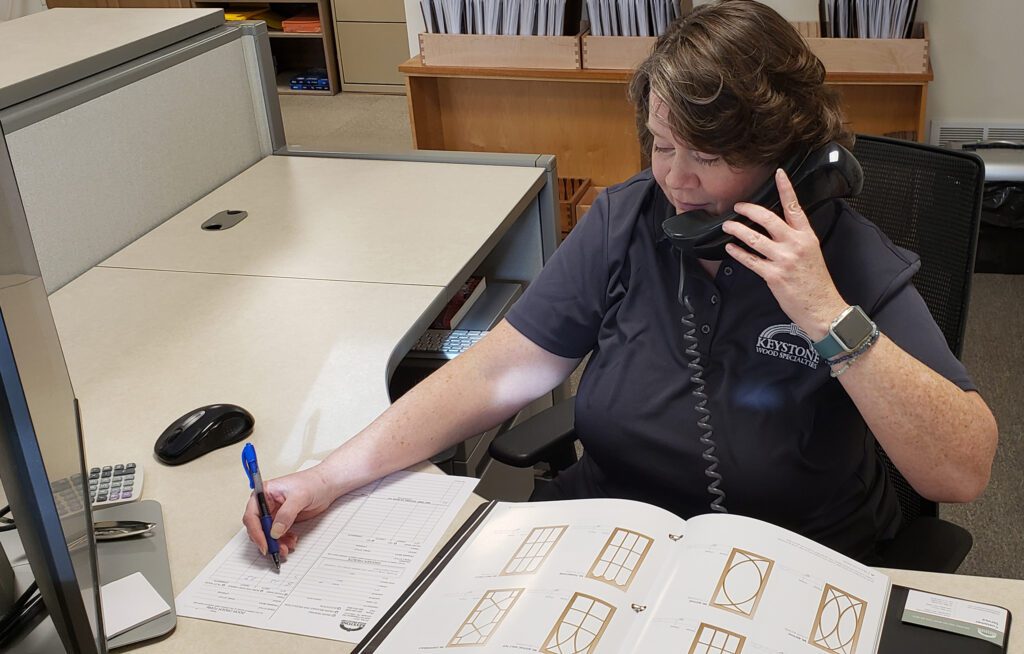 We Have a Representative Waiting to Hear from You
There isn't just one way to order custom products from Keystone Wood Specialties. You can…
Call our Customer Service team
Use KCD Software to Create a Custom Design
Download and Complete an Order Form
Get Instant Pricing When You Order Online
We look forward to providing our local delivery service if you're inside Washington D.C.'s city limits or the surrounding Maryland or Virginia area—and we look forward to serving you by shipping your custom components if you're outside that area. Get in touch today, and we'll answer all your ordering, delivery, and shipping questions.